Sulfurized Products
Sulfurized copper alloy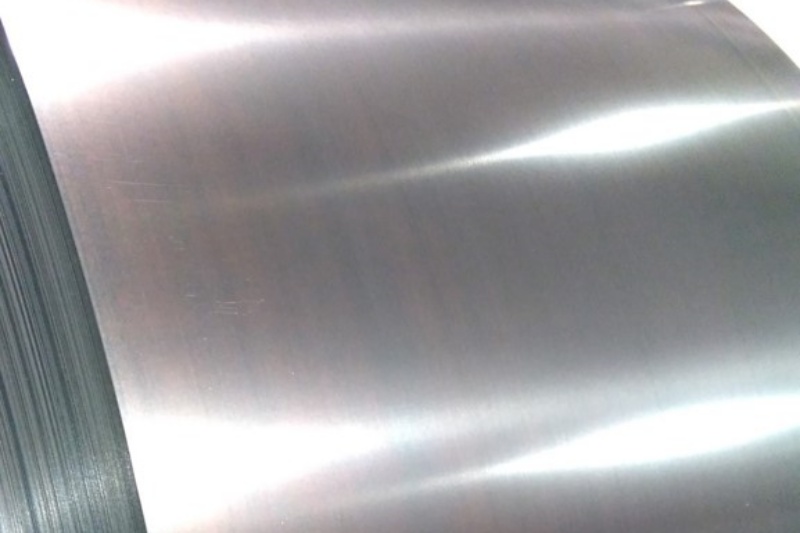 The surface color tone of copper alloy materials can be changed by sulfurizing the surface. The basic color and tone changes are black and brown. in addition we offer a wide range of choices, including red, purple and yellow.
Our sulfurized products are manufactured on a continuous sulfurization line, so they can be shipped in coil form. It is also possible to produce coils of various weights by shearing on the long axis.
Production Efficiency: 2.7t (quantity)/day (8 hours)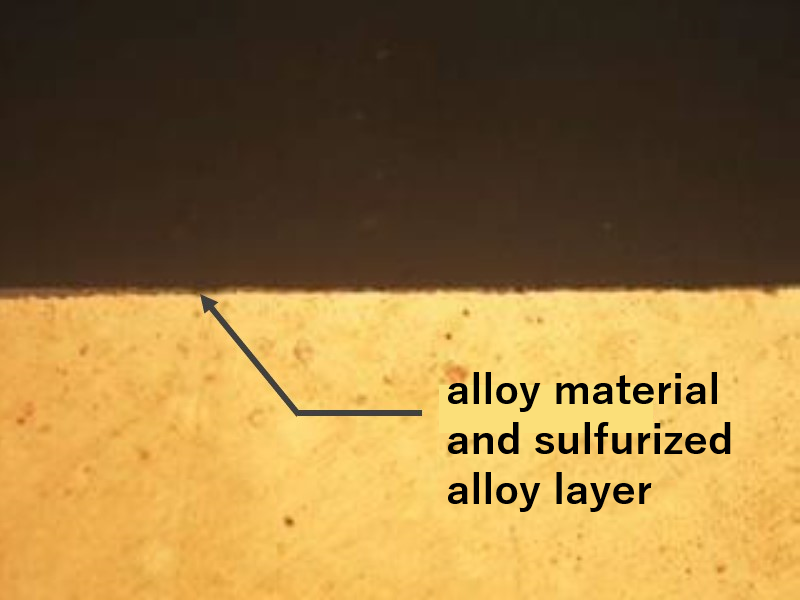 Cross-section photograph of sulfurized material
Features of Sulfurized alloy layer
・Many changes of color tones have been achieved.
・A uniform and even surface can be achieved.
・High productivity due to realizing the continuous automated line.
・No peeling due to adhesion from alloy material and sulfurized alloy layer.
The cross section after sulfurization treatment
has been strengthened due to layers between the alloy material and sulfurized alloy.
Unevenness is extremely low in comparison to manual vulcanization, and we are able to change the color tone more than 10 times in order to match the clients' demands. They can also choose between glossy or matte coatings.
In addition, workability is excellent and no peeling is observed when bending seams. A variety of surface color tones can be obtained, as described above, so sulfurized products are adjusted according to customers' demands , not just as a roofing material, but also as an interior or exterior building material.
We currently manufacture products up to 400mm in width, but products wider than 610mm can be sulfurized and shipped as necessary if the base material is provided.
Products
Back to Business